The composer and conductor Alfred R. Stevenson (*1973), who lives in Feldkirchen in Carinthia/Austria, studied concert band conducting at the Carinthian state conservatory in Klagenfurt and composition under Karl Safaric, Thomas Doss and Franz Kühnel. Numerous master classes led him a.o. to H. Robert Reynolds, Maurice Hamers, Jan Kober, Dennis Johnson, Felix Hauswirth, Jan van der Roost and Karolos Trikolidis.
The emphasis of his work is up to the symphonic wind orchestra, which he has always been fascinated by. His musical language is innovative, experimental and multifaceted - but it is impossible to pigeonhole his works. Although he leaves his composing fingerprint in all of his works, they fundamentally differ in timbre, harmony and expression. Feelings and thoughts are processed in such an ingenious way that they are palpable for the orchestra and the audience. His works and arrangements are enthusiastically received in European countries, in Australia, Japan and the USA.
Alfred R. Stevenson's love for the people is especially noticeable in his performances as a conductor. Through his humor and pictorial language, he can provide the context of a composition to the orchestra, always with the utmost respect for the intentions of the creators of a musical work. Therefore, he is also a sought after conductor and instructor.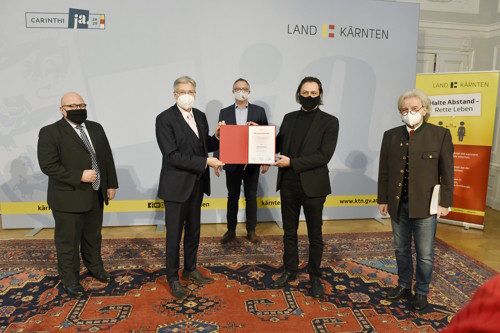 The composition 'Day of Joy' for SATB choir and symphonic wind orchestra was awarded 1st prize in the CARINTHIja 2020 composition competition.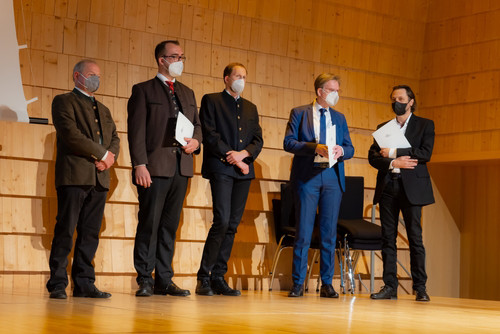 Alfred R. Stevenson's contribution 'Anniversary' to the composition competition 2021 hosted by 'Kärntner Blasmusikverband' was awarded 1st prize.
"Alfred R. Stevenson's music is passionate, empathetic, with the courage to explore new avenues of sound that listeners like to follow and who want to consume more."
(Dr. Ulrike Baumgartner, cultural manager)
"Composing is one of the special arts that gives a person the opportunity to transform ideas and imaginations into sheet music and subsequently into real sound. Alfred R. Stevenson is one of the composing Carinthian artists whose inventiveness and artistic craft have already led to a significant work of art. May his abilities enjoy the music scene for a long time with high quality compositions."
(Horst Baumgartner, Chairman of the Carinthian wind band association)